Classic FM
New In Harmony project launches in Leeds
Children at a primary school in Leeds will enjoy a new programme of music tuition and regular performance opportunities in 2013, thanks to the In Harmony project which launched today at Windmill Primary School.
Carols for Christmas winners announced
The winners of the national Carols for Christmas competition have been announced. Choral legends John Rutter, Stephen Cleobury and David Hurley selected winning pieces to be workshopped and performed on 18 December.
Gramophone
BA have agreed to grant Steven Isserlis's cello air miles (or Avios points, as they're called)!
The Met's first authentic Aida
Norman Lebrecht on the world's first Afro-American opera singers
The Wagnerian
Dijon Opera announce new Ring Cycle in 2013 – in two days!
Dijon Opera have announced that in 2013 they will perform an entirely new, fully staged Ring Cycle in a festival lasting just two days! Each day will see performances of two of Wagner's Dramas: Rheingold and Walkure on day one followed by Siegfried and Götterdämmerung on day two.
Wagner makes the front pages of the Italian media – again
One hundred and fifty years after they helped forge their home nations' ideas of pride and patriotism, Wagner and Verdi have proved they can still provoke a bust-up between Germany and Italy.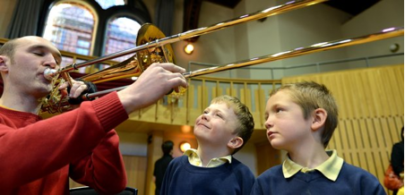 Classic FM