Gramophone
Ashley Wass signs three-disc partnership with Orchid Classics
Pianist records transcriptions of Beethoven and Bach, alongside Busoni, Berg and Barber
Emphasis on the new at ROH season launch
Opera and ballet directors unite to take risks during the Royal Opera House's 2012/13 season
Classic FM
Fifty Shades keeps Tallis Scholars in Classical charts
The Tallis Scholars currently hold two places in the UK Classical Charts thanks to the success of Fifty Shades Of Grey.
Slipped Disc, Arts Journals
Missing: An American composer's baton and some of his scores
Police in the Philadelphia area are on the lookout for the missing baton of Victor Herbert, composer of Naughty Marietta, cellist in the New York Philharmonic and inspiration of Dvorak's great concerto.
Rhinegold
Top artists attack 'obfuscating' Creative Scotland in open letter
An open letter signed by 100 of Scotland's most respected artists has been published in the Scotsman, expressing 'dismay at the ongoing crisis at Creative Scotland', the national arts quango which has been under fire for its revamped commissioning processes and a lack of transparency.
LA Times
L.A. Philharmonic kills series of live broadcasts to cinemas
L.A. Phil President Deborah Borda says that L.A. Phil Live was unable to get a sponsorship and that the orchestra is considering future one-off presentations.
Albawaba Entertainment
Children of Cairo get classical
They say classical music makes your child smarter. Apparently, many mothers in Egypt agree.
The Strad
String players in Internet2 demo
Violinist and cellist perform duet in real time 820 miles apart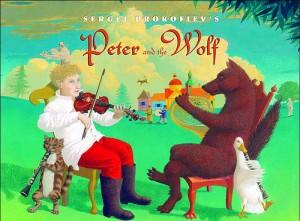 Albawaba Entertaiment