Classic FM
Nicola Benedetti and Daniel Hope to headline Bristol Proms
A new series of concerts, The Bristol Proms, have been unveiled, and will feature performers including Nicola Benedetti and Daniel Hope.
Around the World In 18 Tunes – the performance
All the performance pictures from the Armonico Consort's 'Around The World In 18 Tunes' concert, featuring 1,200 school children from all over the country, and Russell Watson performing 'You Raise Me Up'.
The Guardian
Letters and secret files reveal the tormented life of Lina Prokofiev
New book on Soviet composer's family will show how his wife was abandoned, tortured by Stalin's police and sent to the gulag
The Telegraph
Clemency Burton-Hill: why Justin Bieber is like Mozart
Some say he represents the very worst of manufactured teenage pop music. Others say his scraps with paparazzi photographers and late arrivals to concerts are brattish.
The Independent
It's a bouquet of 3D film, opera, and electronic music
BBC News
Vienna Philharmonic's Nazi past detailed
Almost half the musicians in the Vienna Philharmonic during World War II were members of the Nazi party, new research has revealed.
Washington Times
Polish police arrest man in philharmonic killing
A Polish official says a suspect has been arrested in the killing of a young female harpist and a security guard in the building of a philharmonic in western Poland.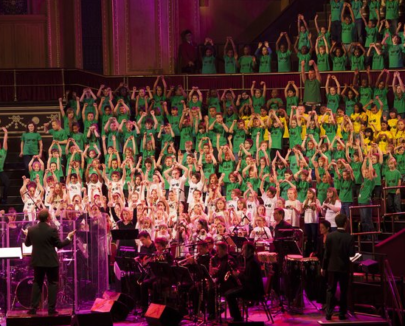 Classic FM (Richard Johnson)