Classic FM
Exclusive featurette from Dustin Hoffman's new movie 'Quartet'
To celebrate Giuseppe Verdi's birthday, Classic FM brings you the first look at a featurette from the new film directed by Dustin Hoffman and starring Dame Maggie Smith, Billy Connolly, Michael Gambon and Tom Courtenay.
Simon Callow to host new wine show on Classic FM, Tasting Notes
Actor and writer Simon Callow is to host a new wine-based show on Classic FM, called Tasting Notes.
Charity fun run aims to Beat Beethoven
The Beat Beethoven Fun Run will challenge participants to run a certain distance in the time it takes to play Beethoven's Fifth Symphony.
Gramophone
Jonathan Nott named Tokyo Symphony music director
Three-year tenure begins in September 2014
ABC (found on Musical Chairs)
Beach opera mooted for Gold Coast
Opera Australia says it is looking at staging a performance on a beach on Queensland's Gold Coast featuring a stage made of sand.
Belfast Telegraph
Classical CD for each newborn Scot
Every newborn baby in Scotland is to receive a specially-compiled classical CD to inspire a love of music.
Slipped Disc
How Georg Solti made a choirmaster out of me
The Crouch End Festival Chorus, founded by David Temple, has become known as one of the top UK amateur choirs, a fixture at the BBC Proms and in the London concert halls.
Kurt Masur: 'I have Parkinson's. It won't change my life.'
The doyen of German conductors, 85 and beating strong, suffered a setback earlier this year when he fell off a podium in Paris, breaking a shoulder.
Deceptive Cadence, NPR
During Lockout Season, Orchestra Musicians Grapple With Their Future
It's been a tumultuous time for American orchestras. Labor disputes have shut down the Minnesota Orchestra and Indianapolis Symphony, and strikes and lockouts have affected orchestras in Chicago, Atlanta and Louisville in the past year.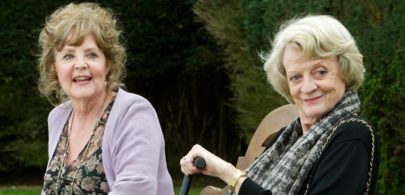 Classic FM