The New York Times
Spotlight on Safety for Shows Outdoors
Jim Digby, the tour manager for Linkin Park, knows better than most how dangerous a rock 'n' roll show can be, after a piece of equipment he was operating came off a faulty overhead track, plummeted toward the floor and killed a young woman standing just a few feet from him. During the past year he has organized a campaign to improve safety at outdoor events.
Gramophone
Britten's Peter Grimes to be performed on Aldeburgh beach
Special Aldeburgh Festival production celebrates composer's 100th birthday in 2013.
Classic FM
Hazlewood's British Paraorchestra appear in Paralympics ceremony
The Paralympic Closing Ceremony featured a performance from Charles Hazlewood's British Paraorchestra, who played alongside Coldplay.
NPR Music: Deceptive cadence
The Atlanta Symphony Orchestra and its musicians are at an impasse, pushing the musicians to go on strike. The symphony is facing a $20M budget deficit, and it's seeking millions in concessions from the musicians. Both sides say they want to reach an agreement, but they've left the bargaining table putting the orchestra's 68th season in jeopardy.
Classical Music
Concern over budget cuts as music education hubs launch
Regional music education hubs, the new infrastructure for music education in England prescribed by the government's National Plan for Music Education, have come into operation.
Limelight magazine
Classical music for September 11: a tribute to the victims
Five American composers respond to the tragedy of 9/11 in different ways.
BBC Music Magazine
BBC announces Britten centenary celebrations
The BBC dedicates 2013 to the life and work of Benjamin Britten.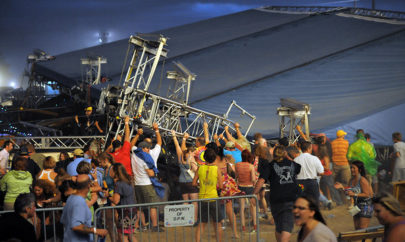 The New York Times