Gramophone
The soprano Lisa Della Casa has died
Born February 9, 1919; died December 10, 2012
Classic FM
Philip Pullman novel to become children's opera
The Firework-Maker's Daughter by Philip Pullman is to become a major new opera for children from Opera North, touring the country in 2013.
The Stage
Report: most musicians earn less than £20k
More than half of musicians earn less than £20,000 a year, a report on their pay and working conditions has revealed.
Evening Standard
Quartet takes a typically unfashionable setting — a retirement home for singers and musicians — and adorns it with British film acting royalty. 'I don't see why old age should be grim,' its writer, Ronald Harwood, tells Nick Roddick
Popstar to Operastar singer happy to bring music to new audience
Tenor Rolando Villazón says he has no regrets about judging the ITV show Popstar to Operastar because it brought new audiences to classical music.
The Arts Desk
Sir Patrick Moore, Xylophonist and Composer
The people's star-man was an avid composer, with three operas and 70 marches and waltzes to his name
Slipped Disc
Exclusive: Scandal at the Grammies – one classical nominee has sold just 11 copies
Some labels carefully select the candidates they submit for a Grammy. Others apparently send in everything they have released.
The Guardian
Ravi Shankar, India's sitar maestro, dies
Man who took instrument to the world and collaborated with western greats has died aged 92 in San Diego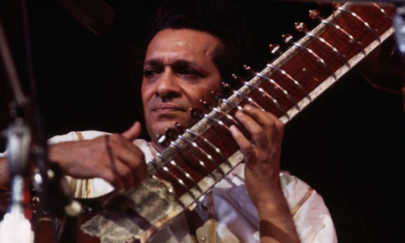 The Guardian