Gramophone
BBC Two presents 'Howard Goodall's Story of Music' in January 2013
Six-part series explores the development of Western music
Classic FM
British Paraorchestra release charity single
After a successful performance at this year's Paralympics Closing Ceremomy, the British Paraorchestra are the stars of a new charity single: 'True Colors' with the Kaos Signing Choir for Deaf and Hearing Children and the voices of ParalympicsGB.
The Telegraph
Catrin Finch: The harpist who is adding new strings to her bow
Catrin Finch is keen to push the boundaries of the harp, she tells Adam Sweeting.
Classical Music Magazine
Autumn Statement means more Arts Council cuts
The arts are to take a further funding cut because the Department of Culture, Media and Sport and Arts Council England have been so pared down themselves that they say they are unable to sustain the new reductions announced in chancellor George Osborne's Autumn Statement.
Slipped Disc
Just in: Arab state confirms a female music director 
We told you, exclusively, two months ago that Han-Na Chang, the Korean cellist, as to be music director of the Qatar Philharmonic.
Just in: Barenboim's state opera gets slammed for 'wasteful, sordid' mismanagement
The criticism comes from the powerful culture committee of the Bundestag and it is directed at the renovation costs of the Staatsoper Unter den Linden.
Just in: Editor of The Times is fired
Rupert Murdoch has got rid of James Harding, editor of the Times.
The Wagnerian
Guardian to broadcast act 3 of ROH Walkure using multiple persectives
As part of the new partnership between the Guardian and the ROH, the Guardian website will broadcast Act 3 of this years Walkure – from multiple and unusual perspectives.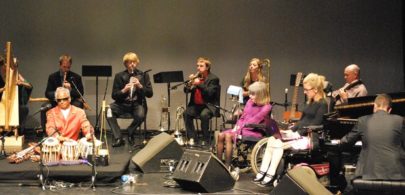 Classic FM