Gramophone
Ryan Wigglesworth to make Covent Garden debut after Pappano withdraws from conducting The Minotaur
Award-winning young conductor steps up for Birtwistle revival
The Guardian
The orchestra as mass collaboration
Tod Machover is democratising classical music – by inviting Totonto's 2.6 million inhabitants to be composers
Tom Service's Blog – The Guardian
A Guide to Morton Feldman's music
Don't be daunted by his five-hour-long string quartet – Feldman offers a truly intimate encounter with the substance of sound
Deceptive Cadence
John Williams' Inevitable Themes
For more than 50 years, John Williams' music has taken us to galaxies far, far away through adventures here on earth, made us feel giddy joyand occasionally scared us to death.
Daniel Barenboim Remembers Elliott Carter
Over the course of an exceptionally long and productive life, the lateElliott Carter was championed by many leading conductors, soloists and ensembles. Among the most prominent is pianist and conductor Daniel Barenboim, who has premiered many of Carter's works.
The Telegraph
George Osborne's night at the opera didn't come cheap
George Osborne, Michael Gove and Ed Vaizey are thought to have accepted tickets for all four parts of the Ring cycle at the Royal Opera House that were worth £2,664.
LA Times
Marvin Hamlisch makes posthumous cameo on 'The Simpsons'
Before he died in August at the age of 68, Marvin Hamlischrecorded a brief cameo for "The Simpsons," playing a version of himself in an episode involving Abe Simpson's hidden past.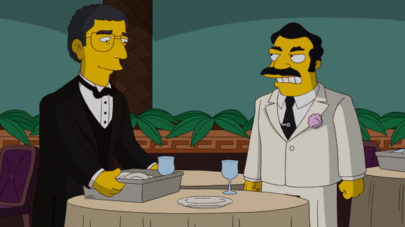 LA Times