Classic FM
Harry Christophers invested with CBE
The conductor of The Sixteen was invested at Buckingham Palace this morning for services to music.
Survey shows under-25s want to explore classical music
Under-25s keen to explore genres other than pop, with classical music and jazz at the top of the list, concludes a new YouGov poll.
Slipped Disc
Just in: Miserable news from Northern Ireland
On the scale of troubles that have plagued the six counties in my lifetime (and appear to beflaring up again), this is very small beer.
Breaking: EU appoints new orchestra chief
It will be announced later today that Marshall Marcus is to become chief executive of the European Union Youth Orchestra.
Wagner alert: Tristan stone to be removed
It appears that the Tristan stone, marking the grave of Isolde's lover, is to be removed from its site by developers near Fowey, in Cornwall, to make way for a housing estate.
The Strad
Cremonese lutherie gets UNESCO listing
Traditional violin craftsmanship is added to Intangible Cultural Heritage list
Operavore – WQXR Blog
How Would You Run the International Opera Awards?
A London-based organization called the Opera Awards Foundation announced plans last month for an annual awards gala, with the first edition planned for April 22, 2013.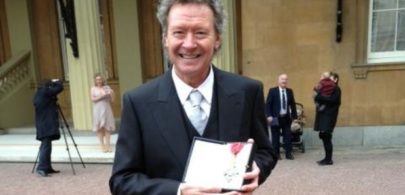 Classic FM