The Guardian
Royal Opera music director rails at young opera stars' 'weakness'
Antonio Pappano claims that 'they are weaker in their bodies or don't care' and are too ready to pull out of productions
The Independent
Justin Bieber song 'Beauty And A Beat' gets classical revamp on Radio 3 for Comic Relief
Teen pop idol Justin Bieber is unlikely to be heard on highbrow Radio 3, but he will be this week when one of his hits gets a classical makeover.
Gramophone
Royal Opera to stage Verdi's Les Vepres siciliennes with the ballet intact
Covent Garden premiere is the highlight of a busy 2013-14 season including seven new productions
Classic FM
Never mind pop music, we're talking Pope music – and it seems the former Cardinal Jorge Mario Bergolio is a particular fan of opera.
BBC Music Magazine
Winners of South Bank Sky Arts Awards announced
Scottish Opera and London Philharmonic Orchestra take home prizes
Music Week
Twitter Music app to launch within weeks – report
Social media platform Twitter is to launch its own standalone app after acquiring music discovery platform We Are Hunted.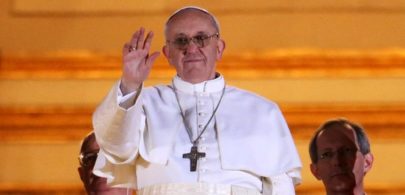 Classic FM