Classic FM
London Philharmonic Orchestra to soothe Heathrow's nervous fliers
Nervous passengers will be soothed by the sounds of the London Philharmonic Orchestra at Heathrow Airport throughout 2013.
The Telegraph
Classical vinyl: what goes around comes around
Adam Sweeting meets the record producer who has declared war on the MP3 and is releasing rare classical tracks on vinyl.
Financial Times
Pianist Janina Fialkowska talks about her musical choices and musical roots
The Times
Birtwistles in Residence at Kings Place, N1
Adam Birtwistle's portraits and his father Harrison's music are blunt, often violent, thrust out without velvet lining
Slipped Disc
Recession, what recession? Big Five orchestra announces record ticket sales
It's Cleveland and they are boucing back.
The Strad
Pedrazzini instrument appraised on US Antiques Roadshow
BBC News
HMV music and film chain to appoint administrator
Music and DVD chain HMV is to appoint an administrator, making it the latest casualty on the High Street and putting about 4,350 jobs at risk.
Music Week
Universal names Pascal Negre global head of new business
Universal Music Group (UMG) has announced that Pascal Nègre, president of Universal Music France, Italy, Middle East and Africa, is to expand his role to also serve as the company's global head of new business.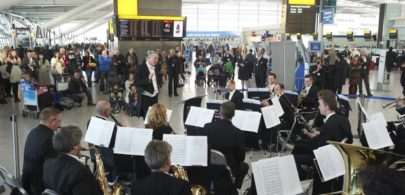 Classic FM