Gramophone
Joseph Joachim International Violin Competition awards two First Prizes
Alexandra Conunova-Dumortier and Dami Kim each receive €50,000 and a Naxos CD recording
Villazón records Verdi arias for DG
Verdi year begins – watch footage from the session
Classic FM
Neil Sedaka composes piano concerto, 'Manhattan Intermezzo'
Legendary pop song composer Neil Sedaka has composed a piano concerto, included as a bonus track on his latest album.
Chetham's Director of Music Stephen Threlfall on celebrating Delius
As Frederick Delius approaches the 150th anniversary of his birth, Classic FM chats to Chetham's Director of Music Stephen Threlfall about the celebrations he is curating to mark the occasion.
Miami New Times (found on Musical Chairs)
Florida Grand Opera Distracts Shoppers From IKEA Weekend Hell (Video)
Have you been to IKEA on a weekend? If so, you know about the crushing crowds, the slow march through winding pathways until you find the perfect piece of build-it-yourself furniture for your crappy apartment…
The Telegraph
The benefits of a classical education at Highbury Grove
An inner-city comprehensive has turned its fortunes around by specialising in orchestral music
Slipped Disc, Arts Journal Blog
Another US orchestra votes to strike
It's Seattle.
The players in the orchestra and the opera house have been asked to take a 15 percent pay cut, on top of previous reductions.
Limelight Magazine
Sydney Opera House theatre renamed after Joan Sutherland
The iconic opera house takes the name of the legendary soprano who called it home.
New Music Box
Over the years I've heard so many comments from various pundits that the so-called concert music community (whether it's classical, opera, or new music) needs to more effectively engage audiences.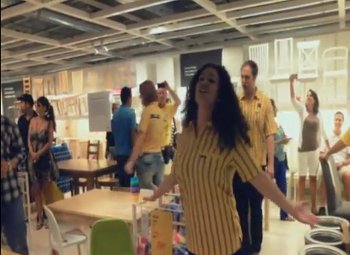 Miami New Times