Gramophone
Washington National Opera promotes Francesca Zambello to artistic director
Award-winning American opera director to begin new role in the New Year
The Guardian
John Cage meets Ant & Dec in the sitcom in my mind
Being involved in performances of Cage's piece Indeterminacy, I'm making all kinds of bizarre connections with the avant-garde genius
Guardian Blog: Tom Service
Mercury prize shortlists: why no classical music?
If the Mercury 2012 judges want to reward fresh and dynamic new music, why has classical music disappeared from the list?
The Telegraph
Go out for dinner, or make musical history? The choice is yours
Buying a share in a new, yet-to-be-revealed work of art gives the thrill of knowing we've helped to bring something into being, without the burden of bearing the full cost, writes Ivan Hewett.
Arts Journal: Slipped Disc
Anne-Sophie Mutter kicks back fee to composers' fund
The German violinist, playing in Norrkoping this weekend, has announced that she and the British conductor, Michael Francis, will donate their fees to a fund that will support young Swedish composers to write music for the orchestra
Classic FM
Vanessa-Mae Is Back Where She Belongs
She's been off the scene for a while but Vanessa-Mae's back with her most exciting disc to date.
Federico Colli wins Leeds International Piano Competition
The Leeds International Piano Competition winner has been announced as 24-year-old Federico Colli.
Classical music stops dogs barking, research shows
Classical music helps dogs spend more time sleeping and less time barking when they're housed in kennels or temporary accommodation, new research claims.
The New York Times
Shocker Cools Into a 'Rite' of Passage
"THE RITE OF SPRING," or "Le Sacre du Printemps," Igor Stravinsky's historic shocker, a ballet that shows and celebrates a remorseless human sacrifice, will be 100 years old next May. The bandwagon of centennial commemorations is getting an early start on Thursday with the New York Philharmonic.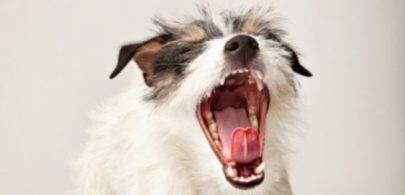 Classic FM