The Telegraph
Stockhausen's Mittwoch Aus Licht:Opera with real altitude
It has musicians in helicopters and in mid-air, seagull noises and a camel. Neil McCormick looks forward to Stockhausen's Mittwoch Aus Licht in Birmingham.
Classic FM
Hallé Orchestra teams up with Manchester Airport
The Hallé Orchestra has partnered with Manchester Airports Group for a tour to China aimed at strengthening links to the north west.
Gramophone
Children to compose for Wallace and Gromit
BBC announces new competition giving children the opportunity to write music for the popular TV series
BBC Music Magazine
BBC announces Britten centenary celebrations
The BBC dedicates 2013 to the life and work of Benjamin Britten
Financial Times
Kings Place Festival, Kings Place, London
Puppets, forgotten instruments and user-friendly Bartók featured in the venue's sampler of this season's attractions
Daily record, (found on Musical Chairs)
Downton Abbey's composer John Lunn reveals James Brown is inspiration behind TV drama's music
SCOTS composer John Lunn has been recognised in the US by the Primetime Emmys for his contribution to the worldwide Downton Abbey phenomenon.
NPR Music, Deceptive Cadence
Trouble In The Twin Cities: Two Orchestras In Labor Disputes
The Minnesota Orchestra may go on strike after management proposed to cut musicians' salaries by 28 percent.
Limelight Magazine
YouTube spoof sensations The Piano Guys sign to Sony
Sending up Star Wars, The Bourne Identity and Coldplay has landed the goofy duo a record deal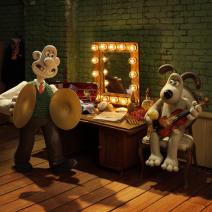 Gramophone