Classic FM
Lang Lang performs with John Legend for Dom Perignon event
Classical pianist Lang Lang and R&B singer-songwriter John Legend have collaborated in performance at a special event in New York hosted by Dom Perignon.
The Guardian
'Opera virgins' lured by scheme for first-timers at Coliseum
English National Opera launches effort to attract new audience with production of Don Giovanni
The Telegraph
The Queen's concert is hit by discordant note
The Queen's Medal for Music gala concert is due to provide a fitting send-off to the Diamond Jubilee, but one of its stars will be missing.
András Schiff: climbing two Himalayan peaks one after the other
Virtuoso pianist András Schiff is tackling Beethoven and Bach cycles in the toughest challenge of his career, says Ivan Hewett.
Classical Music Magazine
Glasgow's Sistema Scotland outpost gets £1.325m boost  
Sistema Scotland's new project in one of Glasgow's most deprived areas has been awarded £1.325m from the Scottish government.
Slipped Disc
Breaking: Palestinian music school is bombed to rubble
The photograph that you see below has been sent to Slipped Disc by Neil van der Linden,  a Dutch colleague who helped organise a music school in, or very close to, these premises six years ago. The building collapsed after repeated shelling.
The Independent
Nicola Benedetti: The 'classical babe' with a cause
The violinist wants to share her music with more than an elite crowd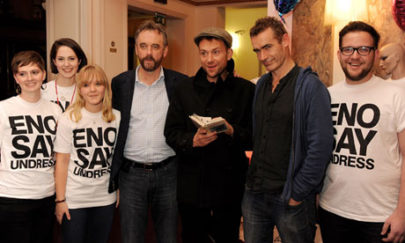 The Guardian