Gramophone
The Met: Live in HD series continues to expand
A further 43 UK cinemas set to broadcast Met operas this season
Gearing up for the International Wimbledon Music Festival
A festival committed to new works and new talent
Classic FM
Bond composers salute trumpet legend Derek Watkins
James Bond composers Thomas Newman and David Arnold have spoken to Classic FM about their admiration and respect for trumpeter Derek Watson, who has appeared on every official Bond movie soundtrack.
Slipped Disc
How to cross the road – in a musical fashion
Cardiff, capital of Wales, is joining an international art project this weekend to show pedestrians how to cross the road.
Beethoven's 'lost' sonata to receive world premiere this weekend
Now where did I put that lovely thing? You can just about see the young Beethoven, 22 years old, rummaging around his room before a recital looking for the piece he'd written the night before and then getting into a terrible rage over a lost penny.
The Washington Post
Mexico goes to the opera, and likes what it hears
In the colonial town of San Miguel de Allende in Mexico, retired American opera professionals hold a competition for aspiring young Mexican opera singers, searching for the best voice that combines the nation's darkness and light.
Rhinegold
Peregrine's Pianos supports Bloomsbury Festival
London piano dealer Peregrine's Pianos has supplied five 'Fantastical Pianos' which are to be hidden around Bloomsbury for the Bloomsbury Festival, running 20-21 October in London.
Scottish Opera Orchestra forms co-op for hire 
Musicians in the Orchestra of Scottish Opera have set up Scotland's first music co-operative following the restructuring of the company last year which resulted in all of its players going on to part-time contracts.
John Smith re-elected as Musicians' Union general secretary
John Smith has been re-elected as general secretary of the Musicians' Union, to serve a further five-year term. He has also been re-elected as president of the International Federation of Musicians.
WQXR
The Song of the Ancient Soprano
It is no secret that opera companies have, of late, included youthfulness as one of the criteria in casting operas…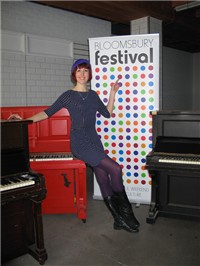 Rhinegold