The Independent
Baroque hour on Radio 3 as Dominic West takes to the airwaves to read poetry
Heartthrob actor Dominic West is to go from The Hour to turning back the clock by reading a daily poem from the Baroque era for Radio 3.
The Guardian
The Rest is Noise: out of the shadow of Mozart, Beethoven and Wagner
The Southbank Centre's Gillian Moore on what February holds for the festival – and how a rising nationalism inspired composers from Janáček to Holst to embrace folk traditions
Gramophone
The Queen awards Regius Professorship of Music to Royal Holloway, University of London
One of 12 Professorships awarded in different fields to mark the Diamond Jubilee
New Music Box
Composer Assistance Program Awards $33,118
Twice a year, New Music USA receives an influx of applications from composers across the United States who are seeking support for their newly created works.
Classical Source
Whoopi Goldberg And Pamela Thomas-Graham Elected To New York Philharmonic Board Of Directors
Two distinguished women have been elected as new members of the Board of Directors of the New York Philharmonic.
On An Overgrown Path
The buildings in which you play are seen as forbidding
Now let me try to understand this one more time… Universal Music's chief executive Max Hole tells us that classical musicians "need to think about the way they dress, and to appear more excited and engaged" and "the very buildings in which they play are often seen as forbidding and not places many people think they'd be comfortable entering".
Slipped Disc
Just in: 'Unsafe' Bolshoi pulls out of centennial Rite of Spring
Wayne McGregor's choreography for Stravinsky's Rite of Spring, scheduled for the work's 100th anniversary in March, has been indefinitely postponed by the Bolshoi.
Music Week
HMV CFO Ian Kenyon among 190 new job cuts
Fired HMV employees have taken to the retailer's official Twitter account to offer a live blog of 190 job losses across the firm's head office and distribution network.
Generator
Record Store Day cut vinyl in 2013
The organisers of Record Store Day have announced that this year will see a 10% reduction in special physical product releases, with BBC 6Music dedicating a day of programming to the celebratory day of independence.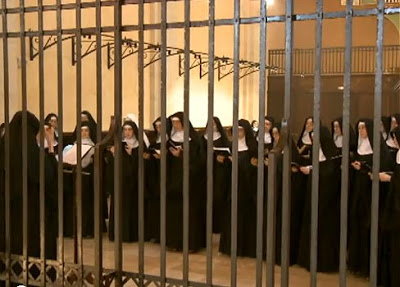 On An Overgrown Path