The Independent
Jessica Duchen: How I put the tale of music in a Nazi camp on the stage
The Independent's writer on her play about the Messiaen Quartet
Opera cancelled after baritone Robert Poulton killed in car crash
Robert Poulton, a baritone with Glyndebourne opera, was tragically killed in a car accident in Sussex late last night.
Classic FM
Ghetto Classics bring music to Kenyan slum
Classical music is being played in the Nairobi slum town of Korigocho by a new youth orchestra called Ghetto Classics.
RPO double bassist wins Salomon Prize
Retired co-principal of the Royal Philharmonic Orchestra double bass section, Roy Benson, was awarded a trophy and £1000 in recognition of his contribution to UK musical life.
Conductor's scores and studio damaged by storm Sandy
Baltimore Symphony Orchestra conductor Marin Alsop's studio has been damaged by a falling tree as a result of storm Sandy.
Rhinegold
Sound and Music seeks views of composers in consultation
Contemporary music organisation Sound and Music has launched a public consultation and is seeking 'the input of composers and creative artists' to inform what will be 'a renewed vision'.
Davey: 'We'll do less and we'll do it differently – but we'll do it well'
Arts Council England's new stripped-down structure, in which 117.5 posts – 21% – have been lost, will mean the organisation will 'do less and we'll do it differently – but we'll do it well', according to chief executive Alan Davey.
Gramophone
Pianist Igor Levit signs to Sony Classical
First album of Beethoven solo works due for release in 2013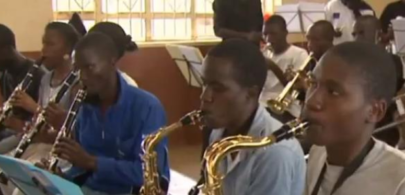 Classic FM