Classic FM
Scientists reveal secret behind Stradivarius quality
New research has shown that the quality of Stradivarius and Guadagnini violins is actually due to their imperfections, restorations and moderations over the years.
Massenet's Werther back in Scotland after 25 years
The classic French opera is to be staged in Scotland for the first time since 1986 in a new production by Scottish Opera for 2013.
The Guardian
King's College choir: meet the choirmaster
The Nine Lessons and Carols service from King's College, Cambridge, is a Christmas tradition with 30 million listeners worldwide. So why does its director of music want to shake things up?
Classical Music Magazine
Park Lane Group Young Artists' Series – new year new music
The Park Lane Group's Young Artists New Year Series runs at the Southbank Centre, London, 7-11 January, with many premieres strung across six events, all played by up-and-coming young performers.
Limelight Magazine
Bundaberg boy wonder wins Wagner Composition prize
A major national prize for the Wagner bicentenary has been won by 17-year-old John Rotar.
Slipped Disc
Just in: Cellist is named Miss Universe
Today, she was named Miss Universe. Probably the first cellist ever to hold the title. She's 20 years old, a student at Boston University.
Two sports teams kick in to help stumbling orchestra
The owners of the Indiannapolis Colts and the Pacers have donated $1.5 million to the orchestra's $5 million fundraising target.
New York Times
All Across the City, Coming Together to Make Joyful Noise
'Unsilent Night' and Participatory Music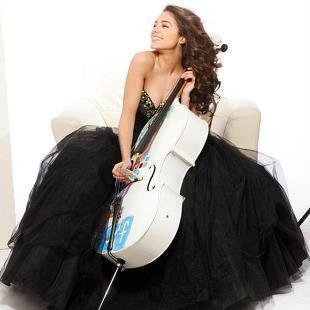 Slipped Disc