Classic FM
'Super-orchestra' founded for charity concert
The Orchestra Musica Romantica, made up of professionals from a range of renowned orchestras, will make their concert debut this December.
Benedetti given prestigious Scottish music award 
Nicola Benedetti follows her Classic BRIT Award with a gong at the illustrious Tartan Clef awards in Glasgow.
The esteemed British classical musician and academic is best known for his role as director of the Choir of King's College, Cambridge.
The Guardian
Feel the Music project teaches deaf children a touch of Beethoven
Mahler Chamber Orchestra scheme aims to open up world of music to hearing-impaired children across Europe
Slipped Disc
Just in: Worry wins young composer a major prize
Our Swedish friend Benjamin Staern has just been told he has won the Christ Johnson prize for his new clarinet concerto, titled Worried Souls.
The Strad
VSA competition awards 16 golds
Violin, viola, cello and bow makers honoured in Cleveland
Huffington Post
Concerns With the Classical Music World in the 21st Century
The success of the most famous living classical pianist, as well as the most famous living opera singer, appears to me a cassandrean sign for the decline of our culture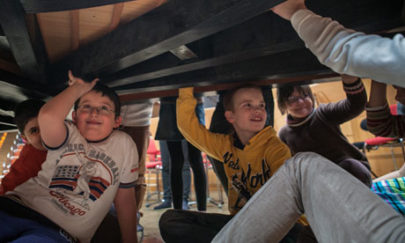 The Guardian