The Guardian
Vanessa-Mae gears up for Winter Olympics 2014 bid
Violinist swaps keys for skis, as she prepares for first event in her quest to represent Thailand at Sochi Games next year
Classic FM
Beethoven best for fitness workouts
Studies show classical music readies the brain for exercise and helps maintain focus during a workout session.
Deceptive Cadence, NPR 
Obama's 'Hope And Virtue' Distilled In A Song
On Jan. 20, 2009, Barack Obama was sworn in as the first African-American president of the United States. And Monday, President Obama will be sworn in again — this time on a most auspicious day, the Martin Luther King Jr. holiday.
Planet Hugill
London Philharmonic Orchestra new season
The London Philharmonic Orchestra's 2013/14 season at the Royal Festival Hall is remarkably strong and shows and admirable intention to develop programming outside the routine.
Slipped Disc
Just in: Vienna will live stream Holocaust opera premiere
A chamber opera on the Nazi euthanasia of 790 sick or disabled children in a Vienna hospital will be performed this Friday, ahead of International Holocaust Day, at the Austrian Parliament and streamed live on the internet at 1700 GMT.
Limelight
John Rutter: An agnostic speaks out on writing sacred music
The best-selling choral composer is now writing for the harp, but it's not all choirs of angels.
Classical Music Magazine
Murray Johnston wins £73,000 plus costs after WNO's unfair dismissal
Murray Johnston was unfairly dismissed in 2008, ruled an employment tribunal appeal, and he has now been awarded compensation plus costs.
Music Week
Universal, Warner and Sony plan HMV 'rescue operation' – report
Universal Music, Warner Music and Sony are reportedly set to discount the price of CDs and DVDs for HMV and offer the retailer generous credit terms in an attempt to rescue it from going out of business.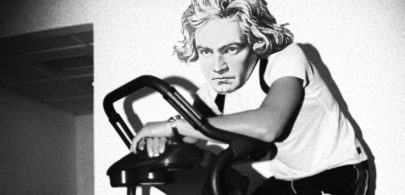 Classic FM