The Independent
Sole bidder in the frame as decision on HMV's fate draws near
The future of HMV, the failed entertainment chain, is likely to be decided over the coming days.
Classic FM
Music for Archbishop's Enthronement revealed
Bach, Tallis, Tippett, Walton and more feature in the programme for the Enthronement service for the new Archbishop Of Canterbury, Justin Welby.
Huffington Post
Together, Science and Art Can Provide Answers in Search for Truth
As we celebrate the 50th anniversary of UCF this year, we are reminded that the core benefit of an upper-level education is the opportunity to pursue and obtain insight and knowledge over blindness and ignorance.
Gramophone
LSO announces second free concert in London's Trafalgar Square
BMW LSO Open Air Classics event focuses on works by Berlioz
Classical Music Magazine
Winners announced for the inaugural Music Teacher Awards
On 20 March 2013 the winners were announced for the first ever Music Teacher Awards for Excellence.
Music Week
Stuart Galbraith joins Association of Independent Festivals
Kilimanjaro Live CEO Stuart Galbraith has joined the Association of Independent Festivals (AIF) as a board member.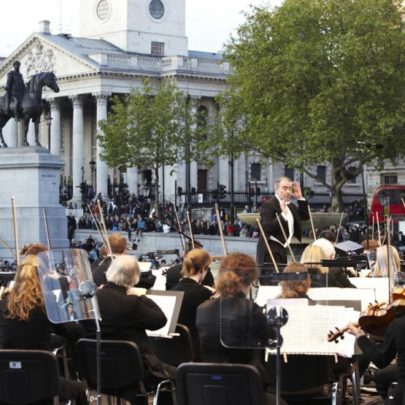 Gramophone