Gramophone
Choir of King's College Cambridge launches new recording initiative
First album on the choir's own label features five world premiere recordings
Classic FM
'Bus Station Sonata' gets public playing Beethoven
Beethoven's Moonlight Sonata has been given a radical new treatment – it has been performed by passing members of the public in a Newcastle bus station.
Lesley Garrett: a real life calendar girl
It's not every day you'll catch Jamie Crick and Lesley Garrett in a hairdressing salon together, but today they're celebrating the launch of a brand new charity calendar.
BBC News (found on Musical Chairs)
The sounds of Egypt's blind orchestra
Cairo's Egyptian Blind Girls Chamber Orchestra has been called "a thing of light and hope".
Rhinegold
Fazil Say will face trial under hate laws after acquittal calls rejected
The trial of Turkish pianist and composer Fazil Say has been adjourned until 18 February after a Turkish court rejected calls for an acquittal.
Daily Record 
Video Game's greatest ever music celebrated in London Philharmonic Orchestra Classical Album
The London Philharmonic Orchestra captures some of the most memorable video game music themes in their second The Greatest Video Game Music ablum.
Slipped Disc
Just in: A new Stradivarius scam alleged in Rome
A police investigation has begun into a Rome luthier over missing Stradivarius instruments
The Australian
THE Sydney Opera House will be one of five world heritage sites to be digitally scanned in 3-D as part of an international program to document and conserve culturally significant infrastructure.
Opera Today (found on Alltop)
Mozart and Salieri — Young Artists at the Royal Opera House
Nikolai Rimsky-Korsakov's opera Mozart and Salieri(1897) received its first ever performance at the Royal Opera House as the highlight of Meet The Young Artists Week at the Linbury Studio Theatre.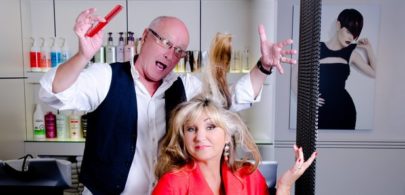 Classic FM