Classical Music Magazine
Lord Hall, Royal Opera House chief exec, appointed BBC director general
Tony Hall, chief executive of the Royal Opera House since 2001, has been appointed director general of the BBC. He will take over the role in March.
Gramophone
Reviving the reputation of Francesco Geminiani
Recording champions 18th-century composer best known for violin method book
Classic FM
Classical music listening habits unveiled in new survey
Listening habits for classical music have been surveyed by the Philharmonia, and reveal that listening in the car is on the up.
Only Boys Aloud to appear on X Factor results show
The Welsh choral sensation Only Boys Aloud are to make their X Factor performance debut on Sunday December 8th, on the results show.
Music Industries Association Awards 2012 announced
The best instruments, music shops and music technology software were honoured last night at the Music Industry Association awards.
The Guardian
Benjamin Britten inspires new work ahead of centenary celebrations
Music and arts festival set up by the composer will host operas and plays by Mark Ravenhill and Conor Mitchell among others
The Jewish Chronicle
John Axelrod: The ex-rock talent scout who's trying to save classical music
People must be persuaded back into the concert hall, or orchestras will cease to exist, says the acclaimed conductor
Opera Now
New Thai opera company celebrates Britten centenary
A new Thai opera company is gearing up to celebrate Benjamin Britten's birth centenary with the country's first ever performances ofA Midsummer Night's Dream.
Slipped Disc
A London orchestra mourns one of its own
The Philharmonia has announced the death of Justin Jones, first violinist since 1979 and later its archivist.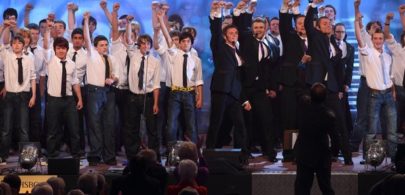 Classic FM