BBC News
A new English version of Monteverdi's Italian opera L'Orfeo is set to open in London – but audience members going along should expect a very different experience.
The Guardian
What pop music owes to the classical masters
All styles of music feed into each other. Which is why Adele's songs owe everything to Schubert and sampling wouldn't exist without Dvorák
The Telegraph
Black Swan choreographer: shock appointment as director of Paris Opera Ballet
Choreographer Benjamin Millepied, who met his wife Natalie Portman on the set of Black Swan, has been made director of the Paris Opera Ballet in a surprising move, says Sarah Crompton.
Is it time for players to put away their penguin suits?
Orchestras are being told they must liven up. Ivan Hewett has heard it all before
The Times
Why it's no ordinary encore with Hilary Hahn
Be careful about shouting "encore!" after a Hilary Hahn recital. You may get more than you bargained for.
Classical Music Magazine
ABO/Rhinegold awards honour UK's backstage talent
The second ABO/Rhinegold awards, honouring the backstage talent in the UK's classical music industry, were announced on 23 January at the Association of British Orchestras conference in Leeds.
Gramophone
Silent Opera presents Monteverdi's L'Orfeo
One of the world's earliest musical dramas receives a 21st century makeover
The Arts Desk
Special guest presenters announced for Radio 3's 'The Choir'
Whitacre, Christophers and Mealor among hosts for the choral music showcase
Music Industry News Network
Sound Magic Release Orchestral Strings One For Windows V1.3 And For MAC V1.2
Orchestral Strings One was recorded utilizing the legendary acoustics in the famous Berliner Hall – home of the world class BERLINER PHILHARMONIKER.
The New Age
Music industry finally on road to recovery
News that the global music industry has finally turned the corner and is on the road to recovery should help get the annual four-day gathering of many of the world's top music execs at the MIDEM trade fair that opens in Cannes Saturday off to a good start.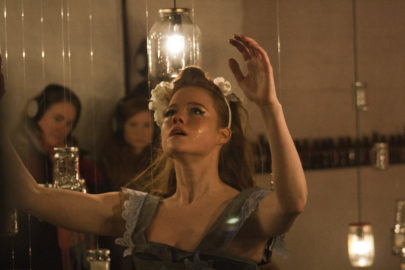 Gramophone (Oliver Hyde-Tetley)