Gramophone 
Prokofiev's Winter Bonfire recorded for the first time as composer intended – listen to an excerpt!
A new CD sees the little-known work recorded with its original narrative
Rhinegold 
Barbican: there be Wild Things and new associate ensembles
The Barbican's new season – the first for its two new resident ensembles, the Academy of Ancient Music and Britten Sinfonia – begins with a concert by the AAM on 26 September.
Talk Classical World (found on Musical Chairs)
Kent Nagano to Stay at Helm of Orchestre Symphonique de Montreal until 2016
In the wake of a memorable season that witnessed the inauguration of Maison symphonique, the Orchestre symphonique de Montréal announces the extension of the contract of its music director, Maestro Kent Nagano, through to the conclusion of the 2015-2016 season.
Deceptive Cadence, NPR Music
Cecilia Bartoli's Latest 'Mission' Rediscovers Agostino Steffani
Cecilia Bartoli has a passion for musical archaeology: "I am the Indiana Jones of classical," she says jokingly to All Things Considered host Robert Siegel.
Sequenza 21, (found on Alltop)
Talkin' about 'Nonextraneous Sounds' with cellist Mariel Roberts
Cellist Mariel Roberts is a rising star in the NYC new music scene. Tomorrow, Sept. 25th, her debut solo album, Nonextraneous Sounds, will be released on the Innova label.
The Times of India
Shankar Tucker fascinated by Indian classical music
American clarinist and music composer Shankar Tucker never dreamed that his compositions would go viral on social networking platforms
The Bankok Post
Piano prodigy celebrates Queen's birthday
The Korean child prodigy who set the world of classical music on fire by becoming the youngest pianist to win the New York Philharmonic Orchestra Young Artists Competition, at the age of 10, will make his recital debut in Bangkok as part of the "2012 Great Artists of the World Series" on Oct 20.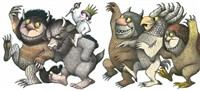 Rhinegold