The Telegraph
The organ: The king of instruments restored
Rupert Christiansen finds listening to the organ suffocating and depressing, but, he says, he must be missing out on something.
The New York Times (via Arts Journal)
Digital Music, the African Way
The music business recently celebrated a milestone in the form of its first annual revenue growth since 1999, but one region, Africa, was unable to join the party.
WQXR (via Arts Journal)
Does Bach Need 'Rescuing' from Period Instruments?
In recent months, symphony orchestras have returned to the music of J.S. Bach with a vengeance.
LA Times
The composer's choral piece 'Ave Verum Corpus' becomes a part of Times pop music writer Randy Lewis' life and leads him to a performance of a lifetime with the Pacific Symphony and Pacific Chorale.
The Economist
It might sound like a tagline for an upmarket tattoo studio but "Written on Skin" is in fact the title of a new British opera composed by George Benjamin and written by Martin Crimp.
Classic FM
Model aeroplane 'dances' to Strauss waltz
A model aeroplane aviator has been filmed using Johann Strass II's 'Voices of Spring' and 'Tritsch-Tratsch Polka' and 'By the Beautiful Blue Danube' as musical accompaniment for an indoor display.
Oregon Live (via Arts Journal)
Oregon Symphony musicians perform free concerts where you can tweet, text
Week after week the musicians of the Oregon Symphony play in formal wear on a stage in front of thousands of people. Distant and unapproachable, they perform behind an invisible barrier that prevents audiences from getting to know them.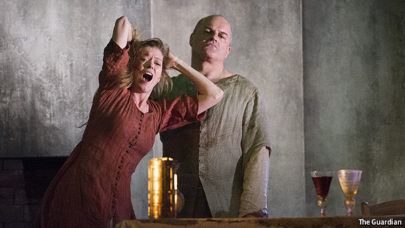 The Economist