Rhinegold
Radio 3 announces New Generation Artists
BBC Radio 3 has announced the 2012 intake of its two-year New Generation Artists scheme for emerging classical musicians.
BBC Music Magazine
First Plácido Domingo Festival to take place in Andalucía
Spanish region plays host to ten-day event
The Telegraph
Alan Hollinghurst, interview: bringing Jean Racine's Berenice back to Britain
Former Man Booker Prize winner Alan Hollinghurst is on a mission to prove that 17th-century French tragedian Jean Racine can be loved by British theatre-goers, writes Rupert Christiansen.
Examiner (found on Musical Chairs)
Soprano Sarah Brightman to make 'ground breaking space travel announcement'
Space.com reported Wednesday, Sept 26 that British soprano singer Sarah Brightman is due to make a "ground breaking space travel announcement" at a press conference in Moscow on Oct 10.
The Strad
Machold trial continues in November
Violin dealer will be back in court to hear more witnesses give evidence
Strad cello to go back on display
1694 instrument in Spanish royal collection is repaired after accident
Deceptive Cadence, NPR
A Young Pianist Triumphs In Music From The Young 20th Century
Polish pianist Rafał Blechacz was just 20 years old when he swept all five top prizes at the 2005 Chopin Competition in Warsaw.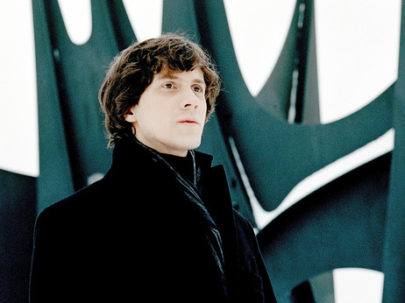 Deceptive Cadence, NPR