The Independent
Lend us a tenor: What can be done about the ENO's lack of cash?
Despite a consistently rewarding programme, the ENO ran up a £2.2m deficit in the last financial year. But there is a way forward, its artistic director, John Berry, tells Jessica Duchen: international collaboration.
The Guardian
3,000 jobs go at Thomson Reuters
Thomson Reuters has made 3,000 of its 50,000 employees redundant – including some editorial staff – according to the New York Observer.
NPR Music
Honoring 'Our Will To Live': The Lost Music Of The Holocaust
For the past two decades, in a small town in southern Italy, a pianist and music teacher has been hunting for and resurrecting the music of the dead.
Wall Street Journal
An Academy Seeks to Touch the Mideast With Music
A new project that unites conductor Daniel Barenboim, architect Frank Gehry and Brown University will test whether music really is the universal language—by bringing together students from the Middle East in an ambitious curriculum.
The Wagnerian

Wagner goes Jazz: Eric Schaefer: Who Is Afraid Of Richard W
Michael Wollny and Eva Kruse certainly won't take it personally when we say that Eric Schaefer stands most clearly for the pop element and humorous undertones in the trio [em], "Germany's most creative jazz trio" (Kulturspiegel).
Opera Now
Applications open for this year's Gerda Lissner Competition
Applications are now open for this year's Gerda Lissner International Vocal Competition in New York, which will run from 18 to 23 March.
Classical Music Magazine
HMV failure: Hilco takeover provides some hope for classical
Corporate takeover firm Hilco has taken control of HMV by paying £40m for its debt ‒ providing some hope that at least some of its high street presence will remain.
Music Week
Physical music shipments grow 9% in Japan in 2012
Shipments of physical music in Japan jumped 9% in 2012 to 218m units, according to new figures from local trade body the RIAJ.
WH Smith won't expand entertainment offering after HMV collapse – 'It just isn't profitable'
WH Smith CEO Kate Swann has made it clear that the High Street retailer has no intention of expanding its entertainment offering following HMV's collapse, because "entertainment retail just isn't profitable".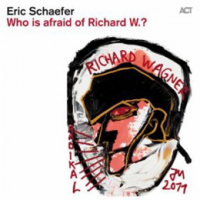 The Wagernian