Gramophone
2012 British Composer Awards shortlist revealed
Winners to be announced at a ceremony in London on December 3
London Symphony Orchestra record music for The Shard
The London Symphony Orchestra have recorded an exciting soundtrack to entertain visitors at The Shard, London's newest landmark.
Obituary: Hans Werner Henze, 1 July 1926-27 October 2012
Hans Werner Henze, the German composer whose output includes ten symphonies and more than 40 stage works, has died aged 86 in Dresden.
Slipped Disc
Breaking: Iran abolishes national symphony orchestra
The ensemble, relaunched earlier this year after a two-year quietus, has been disbanded. No reason has been given – except that some officials have been quoted as saying 'we have no budget'.
Welsh lad, 16, wins international piano competition
Luke Jones from Wrexham, a pupil at Chethams, has come top in the under-19 section of  Slovenia's first Aci Bertoncelj piano contest. All other winners were from the eastern half of Europe.
Classic FM
Kids sing pop lyrics to classical music, create YouTube hit
A new musical experiment called 'How To Get Kids Into Classical Music' shows a novel way to get young people acquainted with classical music – with a little help from Justin Bieber, Lady Gaga, One Direction and more.
The Independent
Benjamin Grosvenor: The piano prodigy who keeps fame at arm's length
Lauded and awarded, the 20-year-old pianist is a grounded nine-to-fiver, finds Michael Church
The Guardian
Could the waltz be the next dance craze?
Acid house pioneer Adamski wants to get us all dancing in 3/4 Viennese time and 'partying like its 1799'
The Telegraph
Nun's 800 year old chants top charts
A series of compositions by Hildegard of Bingen, a Benedictine abbess who died in 1179, have been released as an album.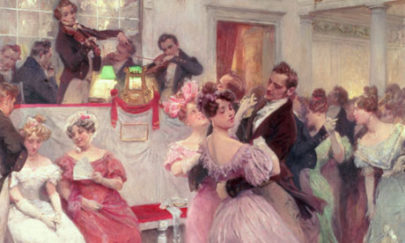 The Guardian