Creative Industries Federation and Creative England to join forces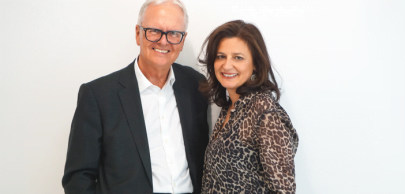 The Creative Industries Federation and Creative England have announced they are joining forces to create a new super organisation. Launching in Spring 2020, the combined entity will support UK-wide networks and champion the creative sector via investment, research and campaigns. Explaining her reasons for the united front Caroline Norbury, chief executive and founder of Creative England, said: "The enterprises and individuals that make up our creative industries are some of Britain's most valuable assets. But, despite the opportunities and potential ahead, our sector suffers from unequal access to the support and resources needed for individuals and organisations to reach their full creative potential. This imbalance represents lost opportunities for individuals and communities as well as a loss to the national economy."
---
Neues von den Bamberger Symphonikern zur Saisoneröffnung
Die Bamberger Symphoniker eröffnen am Freitag ihre neue Saison. Chefdirigent Jakub Hrůša und das Orchester spielen in Bamberg und feiern gleichzeitig zwei neue Partnerschaften. Ab der kommenden Saison werden die Bamberger Symphoniker ausgewählte Konzerte auf medici.tv streamen. Die Eröffnung ist das erste dieser Konzerte.
News from the Bamberg Symphony Orchestra at the opening of the season
The Bamberg Symphony Orchestra opens its new season on Friday. Chief conductor Jakub Hrůša and the orchestra will play in Bamberg and celebrate two new partnerships at the same time. Starting next season, the Bamberg Symphony Orchestra will stream selected concerts on medici.tv. The opening is the first of these concerts.
---
Canada: une tournée symphonique de réseautage entre musiciens amateurs et professionnels
La deuxième tournée symphonique annuelle de Sudbury a réuni samedi des dizaines d'artistes au centre-ville. Les organisateurs n'ont pas changé la formule de l'événement après son succès de l'an dernier et trouvent d'ailleurs qu'il joue un rôle de plus en plus important dans le réseautage des musiciens locaux. Munis d'un passeport, les spectateurs ont droit à plus d'une quarantaine de prestations musicales dans divers établissements commerciaux du centre-ville. Au menu de la deuxième tournée symphonique, on retrouve notamment du violon, du jazz, de la musique folklorique et même de l'opéra, de quoi satisfaire tous les goûts des spectateurs.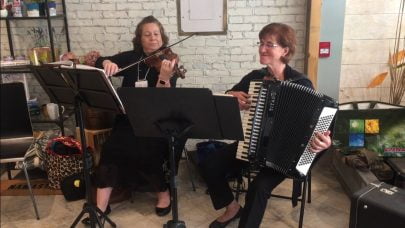 Canada: a symphonic networking tour between amateur and professional musicians
Sudbury's second annual symphony tour brought dozens of artists to the city centre on Saturday. The organizers have not changed the format of the event after its success last year and find that it plays an increasingly important role in networking local musicians. Equipped with a passport, spectators are entitled to more than 40 musical performances in various downtown commercial establishments. On the menu of the second symphony tour, there are violin, jazz, folk music and even opera, to satisfy all tastes of the audience.