Classic FM
Delius study weekend celebrates 150th anniversary
A study weekend celebrating the 150th birthday of Frederick Delius is to take place at The British Library in September.
Domingo's 140th opera role sparks Twitter competition
Plácido Domingo's latest operatic role, his career 140th, has led to a Twitter-based competition from the LA Opera.
Arts Journal: Slipped Disc
Just in: Dudamel loses his #1 flute
The Detroit Symphony Orchestra is crowing at having grabbed principal flute David Buck from the Los Angeles Philharmonic.
Who'd appoint a choirboy to captain the national team?
England, for one.
Our new cricket captain, Alastair Cook, sang in the choir of St Paul's Cathedral and won a scholarship to the associated school.
Wall Street Journal
In Turkey, One City Fine-Tunes Rules on Percussion Players
Miss a Beat and Get Drummed Out; 'We Don't Want Amateurs Here'
San Francisco Classical Voice
Klaus Heymann: Defy Labels, to Be the One
There was a time, not so long ago, that Klaus Heymann was accused of trying to destroy the classical music industry. That was around the same time that the world realized that Naxos, Heymann's budget-record label, was not just another series of CDs in the bargain bin.
WQXR
The Pitfalls of Carrying Musical Instruments on Planes
Cellist Recalls 'State of Panic' After Checking Instrument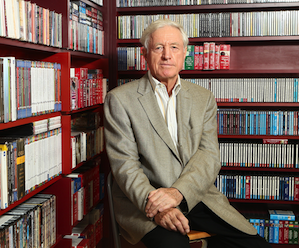 Klaus Heymann – San Francisco Classical Voice