BBC News
Welsh National Opera singers raise Wrexham Maelor patients' spirits
Opera is probably still seen by many people as a very exclusive art form
The Telegraph
David Pountney interview: An old radical with new ideas
David Pountney is bringing adventure back to Welsh National Opera, he tells Rupert Christiansen
The Independent
Event cinema: live screenings of opera and ballet are the British new wave
Today's blockbusters are more likely to be live screenings of opera or ballet than the latest Hollywood movie. Jonathan Owen reports
The Guardian
The echoes of Benjamin Britten's 'composing walks'
Benjamin Britten used to take 'composing walks' around Suffolk. What would he have heard? Chris Watson spent a year finding out – armed with a microphone
Huffington Post
Jose Antonio Abreu, El Sistema and His Worldwide Influence On Music
The binding, the bonding effect of music on people, few other arts can achieve. It brings men together, it soothes the spirit, it frees us of despair, it calms down the inner strife of man with himself and it does give definite answers to our eternal questions.
Classical Source
English Heritage Blue Plaque For Mendelssohn
One of Europe's greatest composers, and a frequent London visitor, is honoured
Music Week
2013 UK music sales already outperforming 2012
Sales of music have been higher in each of the first four weeks of 2013 than in the corresponding weeks of 2012, according to Official Charts Company data.
Billboard
YouTube to Experiment with Paid Subscription Option This Year, Source Confirms
YouTube will be experimenting with an option over the next few months that will let a handful of channel partners charge a subscription fee for their content, according to sources knowledgeable with the plans.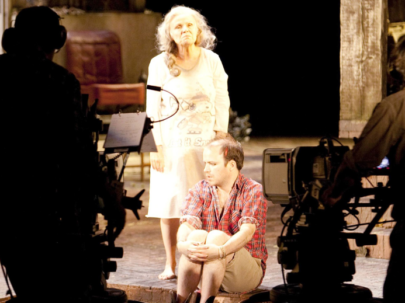 The Independent