Classical News
In today's news, subscription plan for SoundCloud introduced, Orchestra of St. Luke welcomes Susan Graham and Nicholas McGegan, Spotify raises $1 Billion in 'debt financing' and the Paris Opera taken to court and more…
International Arts Manager
Composer pedals to raise pounds for choristers
Friends of Cathedral Music (FCM) has set up a Diamond Fund for Choristers (DFFC) to support, promote and protect choral singing in the UK. Two major fundraising events have already been announced: a concert to make the heart soar and a sponsored cycle to make the thighs burn.
Music Week
Tidal now has 3m users a year after launch
Tidal has marked its one year anniversary by revealing it now has three million users across 46 countries. The Jay Z-owned service added new 'artist owners' in the last few months, with Lil Wayne, Indochine, Damian Marley and TIP joining Beyonce, Rihanna, Jack White and several more heavyweights.
Classical Music Magazine
Grange Festival announces inaugural season
The Grange Festival's 2017 season will comprise new productions of Mozart's Così fan tutte,Monteverdi's Il ritorno d'Ulisse in patria, Bizet's Carmen and Britten's Albert Herring. 
Classical Music Magazine
Multi-Story Orchestra asks for donations towards summer programme
The Multi-Story Orchestra is seeking to raise the final £8,000 needed for its summer programme of orchestral and chamber music at Peckham's Bold Tendencies car park.
The New York Times
SoundCloud starts subscription plan, taking on Spotify and Apple
Two weeks after signing its final licensing deal with a major record company, the online music service SoundCloud has introduced its long-awaited subscription plan.
Broadwayworld.com
Orchestra of St. Luke to Welcome Susan Graham and Nicholas McGegan
Orchestra of St. Luke's welcomes superstar mezzo-soprano Susan Graham, as soloist on its final Carnegie Hall Orchestra Series concert of the season.
Wired
Spotify raises $1billion in 'debt financing'
Music streaming company Spotify has raised $1 billion (£695 million) in debt financing to take on rivals Apple, Tidal and Google.
Classicalite
Wendy Carlos' 'Switched-On Bach' Inspires Five Decades of Electronic Musicians
In 1968, composer Wendy Carlos made electronic music history with her LP Switched-On Bach, a collection of Bach's works performed on an early Moog synthesizer.
Observer
How 'Hamilton' Reinvigorated a 210-Year-Old Children's Charity
By now it's obvious that the smash Broadway musical Hamilton has turned into one of the buzziest cultural events in years. From a notoriously hard-to-come-by ticket to the cast performing at the White House last week, and an endless list of raves and all-star Hamil-fans, the show is a tsunami unlike any other.
Pizzicato
There is more news in the case of the transformations at the Paris Opera Garnier. The management of the opera house wanted to eliminate some separation walls in order to get more seats.
Klassik.com
Gewinner des Deutschen Musikinstrumentenpreises 2016 stehen fest
Bei dem vom Bundesministerium für Wirtschaft und Energie gestifteten Wettbewerb stehen im jährlichen Wechsel je zwei unterschiedliche Instrumentengruppen im Zentrum; in diesem Jahr waren es Gitarre und Klarinette.
Musik heute
Anna Netrebko trainiert ihr Deutsch für Wagner-Debüt
Die russische Sopranistin Anna Netrebko (44) feilt vor ihrer ersten großen Wagner-Rolle als Elsa im "Lohengrin" noch an ihrem Deutsch. "Für mich ist insbesondere die Sprache eine sehr große Herausforderung", sagte sie der Fachzeitschrift "Das Opernglas" (April-Ausgabe).
Codex Flores
Steinway für Elbphilharmonie schwierig zu finden
Ausgerechnet in Hamburg, der Heimatstadt der Klaviermanufaktur Steinway, stellt die Wahl des richtigen Flügels für einen neuen Konzertsaal – die Elbphilharmonie – eine echte Knacknuss dar.
Twitter
Classic FM @ClassicFM: Coming up today – our Composer in Residence @wisemandebbie's music for the Queen's 90th: http://classfm.co/JohnS 
Top Classical News @topcmnews: Onward and upward: The Grange Festival announces its first season http://bit.ly/1UujQBz  #ClassicalMusic
BR_KLASSIK @BR_Klassik: So kassieren Wettbewerbe junge #Komponisten ab. Theo Geißlers #Kolumne https://www.br-klassik.de/aktuell/meinung/theo-geissler-kolumne-komponisten-wettbewerbe-100.html …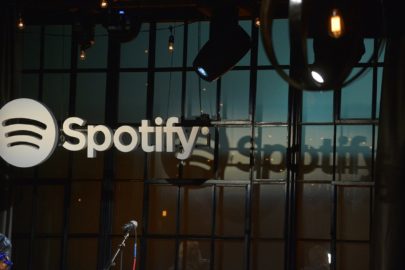 Photograph: Wired