Gramophone
Ulster Orchestra begins consultation process about future
Possible solutions could include cuts to players and staff
Patricia Kopatchinskaja on the Gramophone Podcast
The violinist speaks to James Jolly about Bartók, Eötvös and Ligeti
Classical Music Magazine
Comments from arts world are 'close to pure fiction' says Maria Miller
Culture secretary Maria Miller has written a strongly-worded article for the Evening Standard on 28 November in which she responded to comments by Sir Nicholas Hytner, Danny Boyle, Stephen Fry and Stephen Daldry during the Standard Theatre Awards on 25 November.
Slipped Disc
Exclusive: China's most powerful orchestra is secretively formed
The Three Highs Philharmonic Amateur Orchestra gave a low-profile non-public debut on November 30 at Shanghai Grand Theatre.
Which orch has got the best string tone for ring tones?
Nokia did a little study and decided it was Bratislava. So they booked the Brat Pack to record the next 25 classical sound bites, composed in-house.
The Independent
The Royal Opera House is staging Meyerbeer's Robert le Diable for the first time in a century. It's a welcome focus on a much maligned composer
Opera Now
W11 Opera to stage world premiere by Julian Philips
W11 Opera, London's leading opera company for young people, is to stage a new commission during December by Glyndebourne composer-in-residence Julian Philips.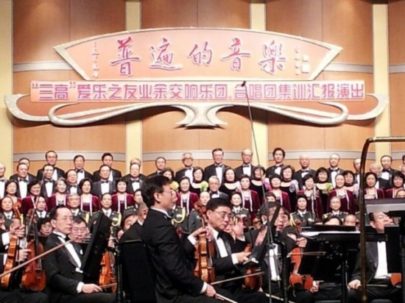 Slipped Disc