Gramophone
Nicola Benedetti and John Butt receive honours
Violinist 'deeply honoured' to receive MBE
Classic FM
Royal Opera House calls for Verdi videos
Marking Verdi's 200th birthday year, the Royal Opera House is searching for singers to perform their own video versions of 'Va pensiero' from Verdi's Nabucco.
The Guardian
2013 classical and opera preview: Lulu in Wales and Disney at the ENO
David Pountney directs Berg's opera about the doomed femme fatale for WNO while Philip Glass's opera about Walt Disney receives its British premiere
Slipped Disc
Culture chief quits the New York Times… wait for the dominoes to fall
Jon Landman, the editor in charge of arts and leisure, is leaving the paper
Britain's most troubled orchestra gets an Italian boss
The Ulster Orchestra, facing reduction to chamber size, has used the Christmas lull to slip a new chief executive into its least comfortable seat. Dr Rosa Solinas was until her appointment head of music at Arts Council Northern Ireland and knows the orch's problems all too well, since one-third of her former budget went on paying its bills.
The Telegraph
Toby Spence interview: 'The sounds that came out were terrifying'
Only months after thyroid surgery, the tenor Toby Spence was back on stage. He tells Rupert Christiansen about the pain and joy of recovering his voice .
BBC News
Welsh music dispute: BBC Radio Cymru cuts airtime and amends playlists
Classical music and hymns are replacing rock and pop on BBC Radio Cymru as the deadline for a rights deal with leading Welsh-language musicians passes.
Iamus: Is this the 21st century's answer to Mozart?
The sound of keyboard music floats over the modern buildings in Malaga's Technology Park, commonly known as Spain's Silicon Valley.
The Independent
From prisons to caves, concerts fit for a maestro
The cellist Matthew Barley is marking Britten's centenary with an unusual tour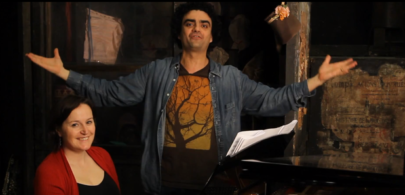 Classic FM