We are delighted to welcome three wonderful ensembles to our artist roster: 4 Girls 4 Harps, i'Anson, and the London International Players.
4 Girls 4 Harps is an internationally renowned harp quartet formed at the Royal College of Music who have gone from strength to strength since they began performing together in 2000. With busy schedules both as a quartet and as soloists, Harriet Adie, Keziah Thomas, Eleanor Turner and Elizabeth Scorah have jointly commissioned and arranged numerous works, establishing themselves as Europe's leading harp ensemble.
4 Girls 4 Harps are soon to release an exciting new Christmas album featuring arrangements of well-loved and lesser-known carols and Christmas songs. Their commitment to expanding the repertoire for harp quartet has seen them collaborate with a number of composers and performers, including soprano Helen Winter, who features on four carols on the new Christmas album.
4 Girls 4 Harps' most recent CD, 'Fireworks and Fables', has been broadcasted frequently on a wide range of radio stations such as Classic FM and Australian radio station 'ABC', and the group have performed in a range of venues and festivals across the UK and Europe.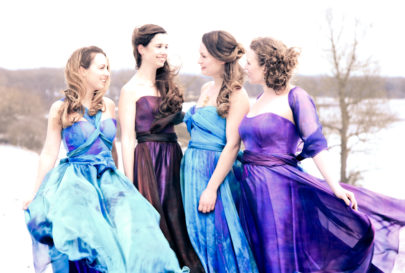 We are also delighted to be working with i'Anson, whose music combines artistic integrity with mainstream commercial opportunity to create a unique and original sound world similar to that of Damien Rice, Sigur Ros, and Ludovico Einaudi. The group consists of the award-winning and critically acclaimed Scottish Ensemble, along with Steve Jansen (percussion), and Dudley Phillips (bass), who have collaborated with songwriter Hugh Carswell, to create an ensemble of highest acclaim. i'Anson's music is permeated with a sense of contentment, offering the listener a reprieve from modern life.
i'Anson's debut album, 'In Chances of Light', which is inspired by Hugh Carswell's life on a remote and idyllic Scottish island, will be released in November 2013. The album thus has a very personal touch as the music is supported by a compelling personal story of discovery, written by Hugh as he left behind a busy life in London to live on the remote Scottish Island of Jura, rebuilding his family's cottage and writing music at the same time.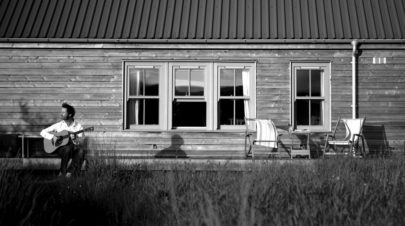 The final addition to our roster is the London International Players, an ensemble comprising of distinguished soloists and chamber musicians from many corners of the world, brought together through a mutual love of chamber music and common musical ideals.
LIP concentrate on traditional artistic values, and from the onset of their first season, have proved unique and illustrious. With a Wigmore Hall debut this September, and a performance of 'Bach to Britten', a journey bound together by aesthetics of purgatory, perfection and purity, in November at Cadogan Hall, LIP already have a demanding schedule for the upcoming year. After this, in a series at St John's Smith Square in June 2014, LIP will celebrate Richard Strauss' 150th Birthday with forbidden music of the interwar period in Germany. With a debut disc to compliment the series (ahead of a proposed European tour in the 2014/15 season), the London International Players look set for a bright and exciting future.