Gramophone
The Digital Concert Hall of the Berliner Philharmoniker forges a new relationship with Sony
Cyber concert-going enters a new era.
The New York Times
Pickup Orchestra of Stars, Made for TV.
A pickup ensemble of musicians — including prominent principal players — from some of the nation's major classical music orchestras.
Classic FM
Ives supporters unite to purchase composer's home
Charles Ives' house, which was previously earmarked for demolition by developers, is the subject of a new fan campaign to preserve it.
Classical Music
Youth Music names 88 new music projects in England
Youth Music has committed more than £4m to 88 new music projects in England, more than doubling the value of its awards made over the last year, but many more groups will have to miss out because of shortage of funds.
The Independent
Darren Henley: The radio boss with a plan to drag classical music into the digital era
Classic FM has much to learn from hip-hop and R&B stations, the former newsreader who rose to become its chief tells Ian Burrell.
The Washington Post
John Cage Centennial Festival: Will it silence critics in Washington?
John Cage — composer, philosopher, visual artist, mushroom enthusiast — would have been 100 years old on Wednesday. To many artists, he was one of the most inspiring figures of the 20th century. To some musicians, he is underrated: branded, unfairly, more important as a thinker than a composer.
Arts journal: Slipped Disc
Pulitzer winner and more attack New York Times for removing music critic
The demotion of Allan Kozinn from classical music critic to culture has attracted widespread condemnation.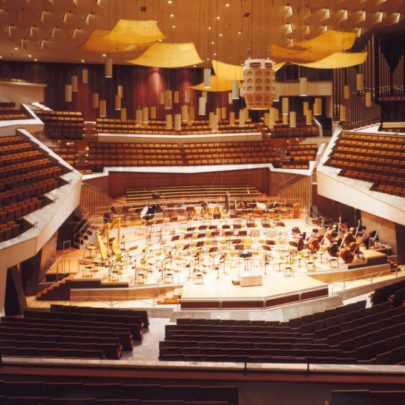 Gramophone