Classic FM
Joseph Calleja to receive honorary degree from University of Malta
Maltese Tenor, Joseph Calleja, was given an honorary degree from the University of Malta in a special ceremony on Friday night.
The Telegraph
Michael Tippett: a visionary in the shadow of his rival
Michael Tippett, a composer often overshadowed during his lifetime by Benjamin Britten, is about to be celebrated in a series of concerts.
Arts Journal: Slipped Disc
Professor Gergiev collects his mortarboard
By decision of the Academic Board of the Rimsky-Korsakov St Petersburg Conservatory on 25 September 2012, Valery Gergiev was awarded the title of Honorary Professor of the St Petersburg Conservatory.
The leading Norwegian soprano of her generation, Anna-Lise Bernsten died on Friday night, aged 69.
Classical Music Magazine
Former RPO double bassist Roy Benson awarded RPS/ABO Salomon Prize
Roy Benson, a recently retired double bassist of the Royal Philharmonic Orchestra, has won the RPS/ABO Salomon Prize and was presented with the award at the Royal Philharmonic Orchestra's concert at Cadogan Hall on 30 October.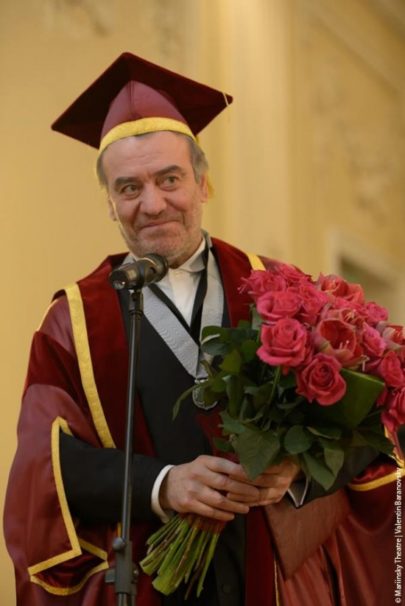 Slipped Disc