BBC Music Magazine
An off-peak return and a spot of JS Bach
Cellist Guy Johnston and others perform at a railway station
Gramophone
Sally Beamish explores new musical terrain 
The British composer embraces film and dance in her new composition based on mystical Persian poetry
Classic FM
Beethoven: The Man Revealed – John Suchet reveals the facts 
Think you know Beethoven, the composer of earth-shattering symphonies and gorgeous piano music? There's a lot more to this musician than you thought, so our resident expert John Suchet is here to give you the facts about Beethoven, the man.
Herald Scotland (found on Musical Chairs)
Scottish Opera orchestra to conduct its own affairs
TWO years ago it was at the centre of one of Scotland's biggest arts controversies, which raised fears for its very future.
Slipped Disc
Romney pledges once again to abolish arts funding
The Republican candidate seems to think it's a vote winner. Here's what he said in the big debate.
Limelight
Violinist Katerina Nazarova wins Young Performers Award
Tasmanian-born Nazarova dazzles with Shostakovich.
Independent Online 
Something for classical music lovers
This particular concert is the biggest display of British flag-waving you will ever see, both literally and figuratively.
The Huffington Post
Gwyneth Paltrow & The Go-Go's Musical?
Gwyneth Paltrow hopes to get the beat. According to THR, the actress — and part-time singer — wants to produce a musical about 1980s girl group The Go-Go's.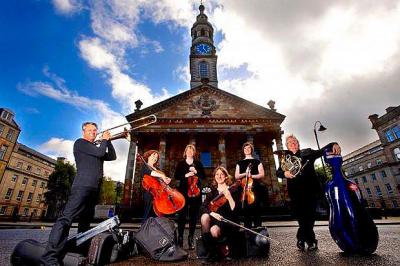 Herald Scotland