Arts Journal: NewMusicBox
Cage = 100: As Influential as Wagner, as Interpretable as Mozart
Cage's centenary sparks a fresh sense of intrigue about his work.
Gramophone
Wigmore Hall launches expanded 2012-13 Early Music and Baroque Series
Increased investment and artist residencies continue to strengthen the programme
Classic FM
Arcade Fire's Richard Reed Parry: composing with heartbeats
The Arcade Fire's multi-instrumentalist Richard Reed Parry told Classic FM about the perils of Twitter, his compositions for The Kronos Quartet and how to perform with a stethoscope.
Classical Music Magazine
No arts background for new culture secretary
The new secretary of state for Culture, Media and Sport has been catapulted into the cabinet despite no obvious previous connection with the arts. Maria Miller, the 48-year-old MP for Basingstoke, takes over a shrinking department from Jeremy Hunt if not a shrinking portfolio.
NPR music- deceptive cadence
A 'Numpty' Glance, Minnesotan Muddles And Brass Bullies
Violinist Nicola Benedetti, whose interview with the Scottish Sun this week sparked a furor — including the writer being called a "numpty," or fool.
BBC Classical Music magazine
Brilliant Romanian pianist dies, aged 33. She would have performed Chopin's Piano Concerto No. 1 on tour with the National Youth Orchestra tomorrow.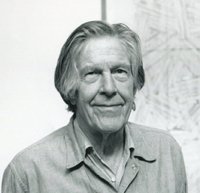 John Cage, NewMusicBox