The Washington Post
A countertenor's journey from busking on the Metro to Carnegie Hall
In the register of both woman and 10-year-old boy, Hisham Breedlove, 29, sings opera in Metro stations. A trained countertenor, he's been practicing and honing his craft for almost a decade underground. Now, he makes Court House his primary stage. "It has the best acoustics," says the man who's tested many a station.
Gramophone
Six-week series of television and radio programmes exploring the instrument.
Classic FM
E.L. James: "I used to be in a gospel choir!"
Fifty Shades Of Grey author E.L. James has revealed that she used to be in a gospel choir at an East London launch for the tie-in classical music album.
Voting now open for MIA Awards 2012
The MIA Awards 2012 are now open, ceremony announced for Thursday 22nd November at The Emirates Stadium.
Steve Reich's Radiohead Inspiration
Composer Steve Reich has told Classic FM how an encounter with Radiohead guitarist Jonny Greenwood has inspired his latest composition.
Arts Journal: Overgrown Path
Research identifies Classical music's unique selling point
Our results help to explain why music is of such high value across all human societies.
The Philadelphia Inquirer
A yearlong Debussy tribute: Same flute solo every day
Flautist Mimi Stillman will record, on video, Debussy's elusively melodic flute solo Syrinx every day (or close to it) for a year for Debussy's 150th birthday.
Classical Music
National Youth Orchestras of Scotland overhauled by new chief exec
The National Youth Orchestras of Scotland has revealed changes to its orchestral structures and age limits that will lead to a greater number of young people being involved in a larger number of courses from the 2013 season.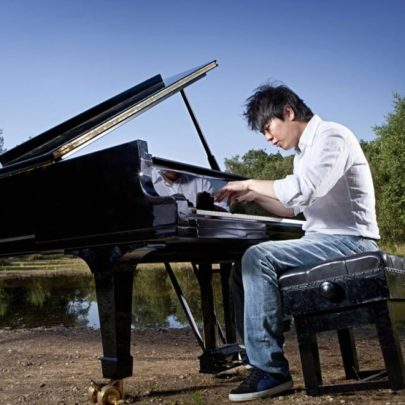 Lang Lang for BBC's piano season, Gramophone (BBC/Steve Brown)