New York Times
In the impossible search to know exactly what the face of musical genius looked like, researchers in Salzburg, Austria, have made progress. Their subject was Wolfgang Amadeus Mozart, a local boy.
Runway Crescendo: Strut Over, Beethoven
At Carolina Herrera's fashion show on Monday at Lincoln Center, don't expect to hear the Knife's "Full of Fire," Haim's "Don't Save Me" or Rihanna's "Diamonds."
The Economist
Daniel Barenboim performs Beethoven
Edward Said and Daniel Barenboim created the West-Eastern Divan Orchestra in 1999. The group is a rare, and virtuosic, collaboration between Israelis and Arab
The Telegraph
Michael Gove's GCSE U-turn: how EBacc was scrapped
Michael Gove's plan to replace discredited GCSEs with new academic English Baccalaureate Certificates has been shelved after less than five months
Huffington Post
How Music is Instrumental in Breaking Generational Barriers
Within the 21st century, there is a large barrier between generations. Parents have difficulty understanding their children's individual expression while adolescents have trouble accepting their parents' wisdom.
Classical Source
The Royal Opera's Eugene Onegin Broadcast Live Into Cinemas Worldwide On Wednesday 20 February
Kasper Holten, Director of Opera for The Royal Opera, makes his directorial debut with the Company with an exciting new production of Tchaikovsky's poignant Eugene Onegin which will be broadcast live into cinemas worldwide on Wednesday 20 February.
The Wagnerian
New Wagner Book: The Cambridge Wagner Encyclopedia
Should you have a spare £120 then the following maybe of interest…
Music Week
iTunes Store sells 25 billionth song
Apple has announced has surpassed 25 billion sales of songs via its iTunes Store.
The Guardian
iTunes and Spotify devastate high street music sales as fans go digital
HMV and others hit by 'digital music switchover' as more than a quarter of UK population download or stream music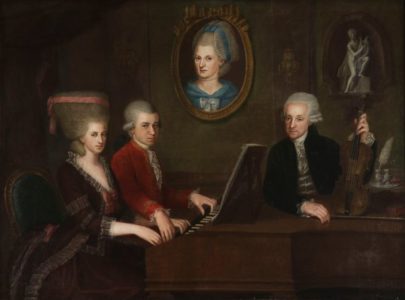 New York Times