Classic FM
Handel Flash Mob in Supermarket
Handel and hummus are not exactly a combination you'd expect to see on a shopping list but we love classical music so much, we think it makes an amazing dish!
Classic BRITs 2012 nominations revealed at London launch
Possible winners for this year's Classic BRIT Awards were announced in a nominations ceremony in London last night.
The celebrations started just after 6am this morning, twenty years to the minute that the UK's first national commercial radio station launched on air.
Liverpool echo
Liverpool Philharmonic Hall secures key funding for refurbishment from city council
The first step to securing more than £10m to refurbish Liverpool's historic Philharmonic Hall will be taken this week.
Gramophone
Rosenblatt Recitals announces new partnership with Sky Arts
Four recitals to be broadcast in 2013
I care if you listen
5 questions to David Toop (composer) about Star-shaped Biscuit
On Saturday, September 15, Faster than Sound (Aldeburgh Music experimental program that connects the dots between musical genres and digital art forms) will present David Toop's Star-Shaped Biscuit, an opera inspired by the writings of the French dandy and author extraordinaire Raymond Roussel.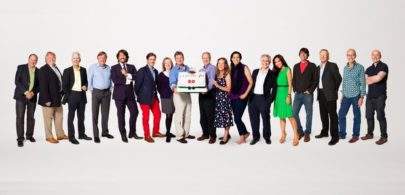 Classic FM's 20th birthday, Classic FM.