Classic FM
Choral version of Anne Frank's diary gets release date
Composer James Whitbourn's choral setting of The Diary of Anne Frank is to be released on January 22nd.
League table reveals hardest-working in classical music
New York Philharmonic, Alan Gilbert, Sir Simon Rattle, Arvo Pärt and Handel's Messiah are the winners in a survey of classical music concerts in 2012.
Gramophone
Obituary: John Carol Case, bass-baritone
The English bass-baritone, singing teacher and carol composer John Carol Case, OBE, has died, aged 89.
Irish Independent (found on Musical Chairs)
Bird 'more complex than orchestra'
Songbirds possess a musical instrument more complex than anything found in an orchestra, a study has confirmed.
Slipped Disc
David Bowie and Philip Glass talk through their two symphonies
The world awoke [yesterday] to the news that David Bowie, on his 66th birthday, has broken ten years of creative silence with a seminal new single, Where Are We Now?
British composer misses Carnegie Hall deadline
Oliver Knussen has failed to deliver a new work to the Philadelphia Orchestra in time for a Carnegie Hall premiere next month.
The Independent
Intrusive applause can spoil a classical concert, leading conductors tell Simon O'Hagan
Deceptive Cadence, NPR
Leonidas Kavakos: Letting Beethoven Shine
Violinist Leonidas Kavakos is something of a musician's musician in the classical world.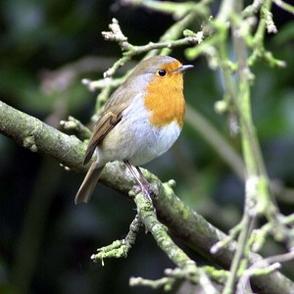 Irish Independent