The New York Times
Coming From Stephen Schwartz: A Musical About an Opera Impresario — in German
With the Broadway hits "Pippin" and "Wicked" under his belt, Stephen Schwartz tried his hand at opera, to mixed response, with "Séance on a Wet Afternoon" in 2011.
The Guardian
Opera singer Placido Domingo in hospital with clot on his lung
Seventy-two-year-old expected to make full recovery but will miss several performances, his US representative says
Gramophone
Jonathan Biss presents free online course on Beethoven piano sonatas
Thus far 19,500 people have signed up to the five-week course in partnership with the Curtis Institute and Coursera
Classic FM
Car thieves steal James Rhodes' classical collection
The pianist discovered his car had been broken into this morning, with a surprisingly classical consequences…
Classical Music Magazine
Academy of Ancient Music launches own label, AAM Records
The Academy of Ancient Music has announced the launch of its own record label, AAM Records.
Harmonia Mundi Iberica collapse: labels paid despite fall into administration
Recording labels affected by the collapse of distributor Harmonia Mundi Iberica have managed to reduce their losses.
The Strad
Cremona's new Museo del Violino to open in September
Cremona's new Museo del Violino will celebrate its public opening this September with a month-long festival of concerts, workshops and exhibitions.
Classical Source
UK Premiere For Radical Re-Interpretation Of Berg's Lulu
Olga Neuwirth's radical re-interpretation of Alban Berg's unfinished opera Lulu will have its UK premiere in a new production at this year's Edinburgh International Festival.
Neue Musikzeitung 
Händel-Festspiele in Halle gerettet
Die wegen des Hochwassers bedrohten Händel-Festspiele in Halle sind dank Spenden und der Hilfe zahlreicher Beteiligter gerettet.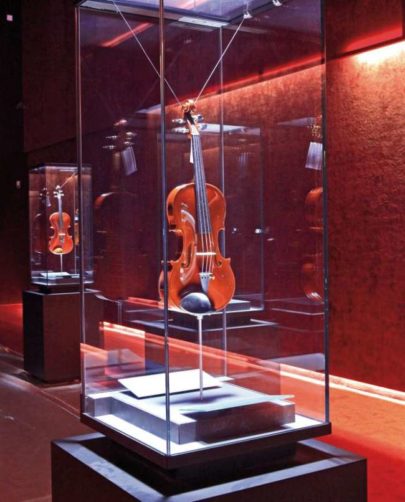 The Strad