Every day the WildKat team scan the newspapers and blogs online to bring you a digested list of the day's classical music.
The New York Times
Drawing inspiration from Rilke
The conductor-less Orpheus Chamber Orchestra has long demonstrated its mettle in Baroque and classical fare. More recently it has ventured into romantic and contemporary terrain, which is invariably harder to navigate without a conductor.
 The New York Times
Colin Davis brings London Symphony to Carnegie Hall
Colin Davis, president of the London Symphony Orchestra, is at 84 settling ever deeper into the reflective, donnish introspection that has been his way in recent years.
The Independent
Alfie Boe: 'I've never fitted in and I'm not going to now'
Despite his success, the tenor Alfie Boe has upset many within the opera world. His latest collaboration will ruffle more feathers.
 The Guardian
Classical Music in a Rock 'n' Roll setting? It worked for me..
A beautifully programmed Classical music club night, featuring Gabriela Montero's peerless improvisation, was a revelation.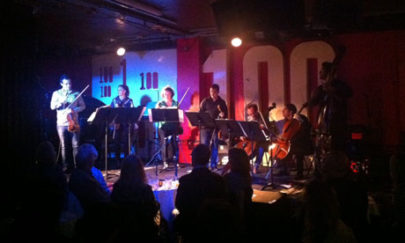 NPR- Music
At 75, Steve Reich Is Still The Centre Of Attention.
American composter Steve Reich turned 75 this week. This so-called "minimalist" credits jazz African drumming and Balinese gamelan for inspiring his signiture style. His music from experimental tape loops to the Pulitzer Prize-winning "Double Sextet". Has inspired the generations of composers who followed.