Today, celebrated string trio 'Classico Latino', which marries traditional Latin-American melodies with classical techniques, are embarking on a dazzling tour of Colombia. Highlights of the tour include a performance on the 11th of June at the closing ceremony of the 'Mono Nunez Festival' which features some of Colombia's most renowned Andean musicians. This performance will be broadcasted live on national Telepacífico television. (Also on their website here – in Spanish)
Classico Latino's much–anticipated new album 'Latin American Classics', which was recently recorded at the world-famous Abbey Road Studios, will be launched on the tour at a very special gala concert at the 'Teatro Colsubsidio Roberto Arias Perez' in Bogotá on 15th June. The album features popular Latin American music performed by 'Classico Latino and Friends'. Collaborators include tiple player Faber Grajales, percussionist Wilmer Sifontes, and Colombian superstar singer Andrés Cepeda. In addition, the performance will be filmed and streamed live on our very own WildKat Twitter feed.
The tour highlights the success that Classico Latino have had in Colombia, and is set to be a further climax in their ever exciting story.
For more information, see the Classico Latino website here.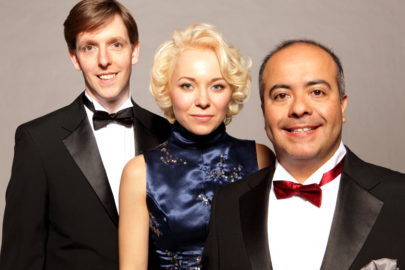 Photo: Ben Wright