The Independent
Germany celebrates bicentennial of Richard Wagner
Germany celebrated the 200th birthday of Richard Wagner, the 19th-century composer.
BBC News
New free schools include East End music school
A music school for deprived teenagers in east London and two schools for autistic children are among the latest free schools in England to be approved.
The Spectator
Four recordings of Beethoven's Ninth on a £10 app
Deutsche Grammophon and Touch Press have released an app, that gives you four complete performances of the Ninth.
Classic FM
National Children's Orchestras receive musical donation
Auction house Brompton's is donating a cello to the orchestras, as well as £6,000 from the sale of a violin, in celebration of the orchestra's 35th anniversary year.
Gramophone
Obituary: Anders Eliasson, composer
Sweden is mourning Anders Eliasson, who until his death on Monday night was arguably the country's greatest living composer.
Classical Music Magazine
Henri Dutilleux, composer: 22 January 1916-22 May 2013
Henri Dutilleux, who has died at the age of 97, was a fiercely independent composer who left an exclusive catalogue of works that are steeped in the languid sensuousness of Debussy yet touched by the hand of modernism.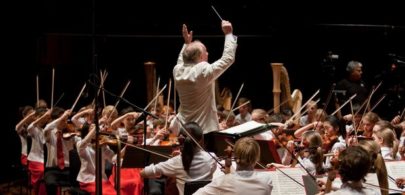 Classic FM