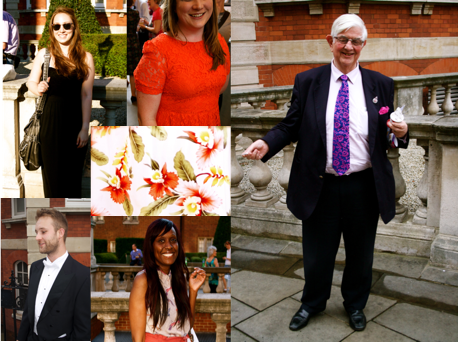 This Proms season WildKat PR are visiting the Royal Albert Hall to review the fashion choices of the audience at this world famous Summer event.
After compiling the prommers' stories and photos from last week on our Pinterest board 'Fashion at the Proms', here is our pick of the week: those prommers who gave us such insightful stories and opinions on the role of fashion in classical music, whilst also looking fabulous.
We talked to a lovely Prom performer who told us of the importance of looking smart when performing classical music, seeing a link between fashion and music that is not be ignored. He also has a strong dislike for those who take away from the formalities of classical music – such as musicians who take their handbags on stage with them!
Bright colours were in abundance, as were those looking cool in sunglasses (thankfully a necessity in last week's glorious weather), with both of these young prommers who kept the repetoire in mind when selecting their prom outfits. Polly, in bright Orange, sought to brighten up a Rachmaninov prom, whilst Nicole, in floor length black, felt that Debussy gave her Prom a romantic feel that made her want to dress up and look elegant.
By far, the favourite of our prommers this week was Nigel. Having only missed 3 years of proms since 1947, aged 77, Nigel was keen to chat to us about style, classical music, and most importantly his jazzy purple tie.
Check out the rest of our stylish prommers on our Pinterest board. If you are attending the proms over the next coming weeks, you too could be up there soon!